Mercedes-Benz 4MATIC®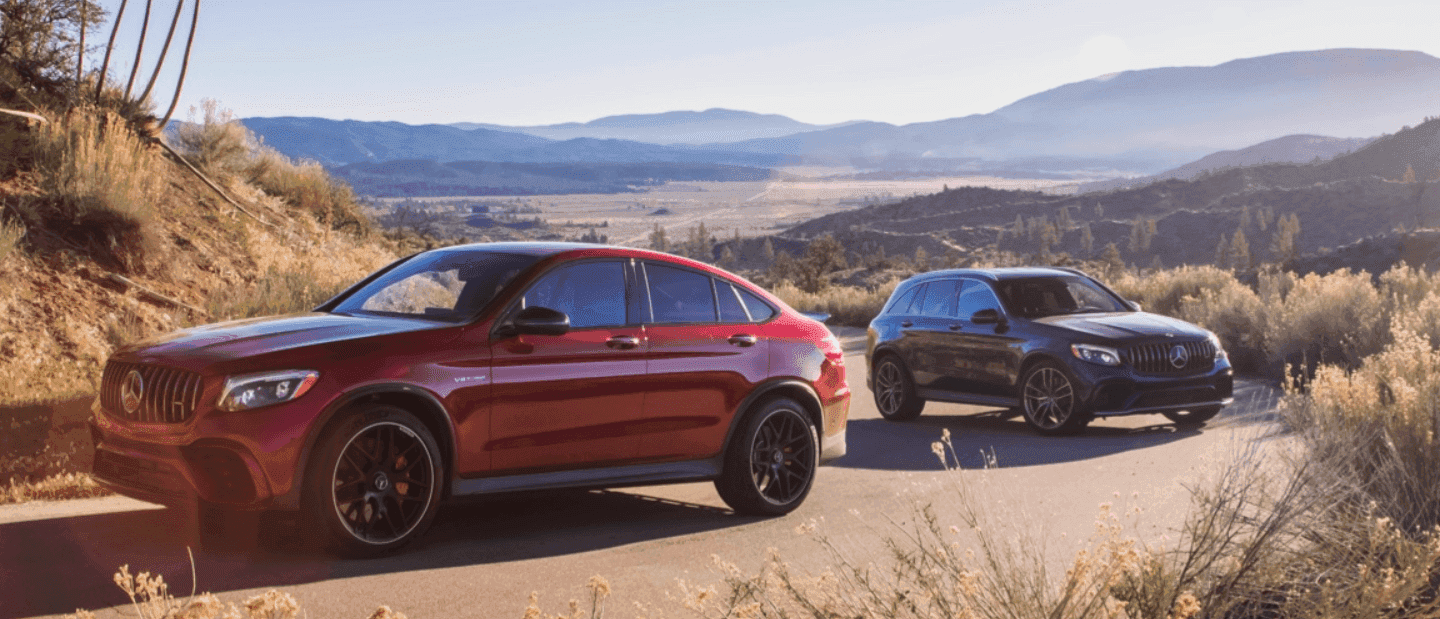 If you've been investigating the perks of all-wheel drive, it's worth noting the benefits of the Mercedes-Benz 4MATIC® drivetrain. Through this proprietary Mercedes-Benz AWD technology on many new vehicles, Portland drivers can expect:
More traction on rainy or snowy roads
Better fuel economy
Smart distribution of power to wheels when needed
Mercedes-Benz of Beaverton has a closer look at Mercedes-Benz 4MATIC® below!
Mercedes-Benz AWD: How it Works
If you've been frustrated with your FWD or RWD performance in Portland, there are tons of benefits to using an AWD Mercedes-Benz vehicle. Mercedes-Benz 4MATIC® sends power to all wheels, but it's also made up of a complex system of sensors and electronics. Here's how this sophisticated system improves your Hillsboro drives:
General Benefits of All-Wheel Drive: Drivetrains refer to the force that is sent to your car's tires. For example, FWD sends all the force to the front wheels of your vehicle. AWD vehicles can send force to all four wheels, improving your braking, steering, and acceleration.
Wheel Spin: Mercedes-Benz AWD monitors your wheel spins to make sure they aren't going out of control.
Surface Monitoring: Mercedes-Benz 4MATIC® monitors the surfaces you're driving on and adjusts the brakes accordingly with an electronic traction system.
Torque Distribution: This system can send different amounts of torque to the wheels for control in demanding conditions.
Which Vehicles Have Mercedes-Benz 4MATIC®?
You can find Mercedes-Benz 4MATIC® across the spectrum of vehicle types available to Happy Valley drivers. Whatever your preference, you can probably get Mercedes-Benz AWD on it, new or used:
Sedans and Coupes: 
Mercedes-Benz CLA 250 Mercedes-Benz C 300 4MATIC®
Mercedes-Benz E 300 4MATIC®
Mercedes-Benz E 400 4MATIC®
Mercedes-Benz CLS 550 4MATIC®
Mercedes-Benz S 450 4MATIC®
Mercedes-Benz S 560 4MATIC®
SUVs: 
Mercedes-Benz GLC 300 4MATIC®
Mercedes-Benz GLC 350e 4MATIC®
Mercedes-Benz GLE 350 4MATIC®
Mercedes-Benz GLE 550e Plug-In Hybrid 4MATIC®
Mercedes-Benz GLS 450 4MATIC®
Mercedes-Benz GLS 550 4MATIC®
Get Exceptional Performance Today
Mercedes-Benz 4MATIC® is one of many performance features on the Mercedes-Benz lineup. Portland drivers can learn more about these vehicles at Mercedes-Benz of Beaverton, where our finance center can help you secure the car you've always wanted to drive. Contact us to continue researching Mercedes-Benz vehicles!



More from Mercedes-Benz of Beaverton
2021 Mercedes-Benz 3rd Row GLE & GLC SUV Trim Options in Oregon & Washington Every vehicle release by Mercedes-Benz ushers in more luxury, capabilities, safety, and advanced technology. And for the 2021 3rd Row SUV options, it's an impeccable reflection of Mercedes-Benz designers and engineers thrilling innovative strengths. You can select your luxury SUV from…

New 2021 Mercedes-Benz MBUX Infotainment System Since its inception in 2018, the Mercedes-Benz User Experience (MBUX) Infotainment System has incredibly revolutionized car performances and heightened user experiences. The second-generation MBUX Infotainment System in 2021 Mercedes-Benz models is more advanced, agile, and versatile. The ability to control this Infotainment tech with natural-speech voice commands, thumbpads on…

New 2021 Mercedes-Benz GLS Model for Sale or Lease in Oregon and Washington Mercedes-Benz of Beaverton brings you the all-around new 2021 Mercedes-Benz GLS model closer to you. It is available for sale and lease in Oregon, Washington, Hillsboro, Tigard, Portland, and surrounding regions. As you check the 2021 Mercedes-Benz GLS inventory, here is what's new…